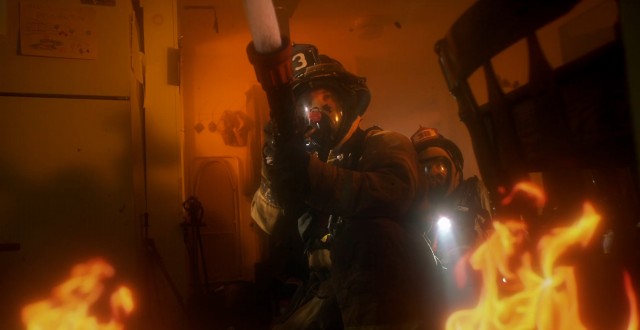 4k here, there and everywhere at NAB!
Yes, indeed, thanks to James DeRuvo for rounding this all up for us! 🙂
1. Blackmagic 4K Cinema Camera – Last year, Blackmagic Design set NAB on fire with the new BMCC. And in spite of some hiccups, they've managed to get not only their order commitments caught up, but also released a micro four-thirds (MFT) version as well. Then, on the eve of NAB they dropped another bombshell with the announcement of not only the 4K version of the Cinema Camera, but they also took the basic features of the original BMCC and shrunk it down into pocket-sized MFT camera with a Super 16 sensor that shoots RAW video. And for under $1,000. YIKES!
2. SONY 4K Prototypes – Sony decided to take a more conservative approach this NAB by showing prototypes of both a 4K DSLR and a compact, modular 4K camera at their booth. This is likely due to not wanting to take away orders from their CineAlta line of 4K cameras. But it also shows that Sony is seeing the popularity of the compact, mobile DSLRs and wants a piece of that pie. So you can bet they'll probably announce one soon, maybe by CES 2014, or earlier at IBC 2013?
– First footage from the new Phantom Flex4K – "Let me know when you see Fire"
3. The Phantom Flex 4K – The latest Phantom camera brings high speed to 4K, offering up to 1,000 frames per second a resolution of 4096 x 2160.  It sports a super35 sensor with over 12 stops of dynamic range.  And if you dial back the resolution to a still crystal clear 2K, you can boost the frame rate to 2,000 fps! Yikes!   And it's available in just about  any lens mount you can think of includingPL, PV, Nikon F/G & Canon EF (powered). Course, it's not cheap at $109,900 ($110K in disguise), with add-ons that include 2TB drives to boost it to $140k.  But take a look at this video and tell me it isn't worth every penny …
4.  ARRI Rolls Out Five Cameras – ARRI is showing off their new XT line this week, along with a new, large format Super 35 broadcast camera that's a joint venture with Ikegami.  And cautioning everyone not to get "go fever" with 4k.
5. RED Goes Global – RED didn't announce a new camera this year, but they did introduce a killer new global shutter add-on which seeks to eliminate rolling shutter issues with their CMOS sensors. Additionally, they also greenlighted the Dragon 6K Processor upgrade program, even doing them live in their booth while the users watched. That's rather cool. And they also made a Scarlet upgrade path official.
Keep reading? Here.
Source: Doodleme.com
Have a question for the 3DGuy?
Please leave a comment and we will reply to you.
Copyright ©2013 Al Caudullo All rights reserved. The content and photos within may not be distributed electronically or copied mechanically without specific written permission. The content within is based upon information provided to the editor, which is believed to be reliable. Data within is subject to change. Al Caudullo is not responsible for errors or omissions.